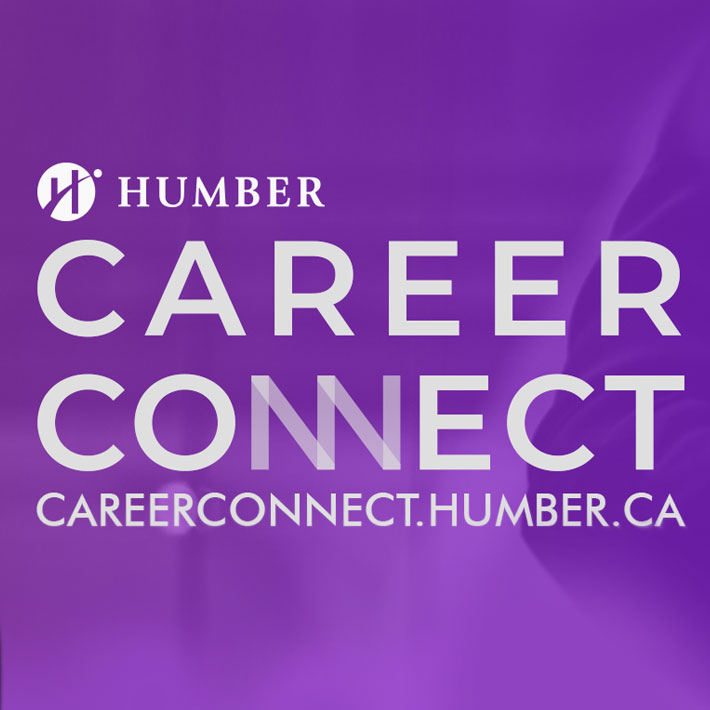 Job Posting Service
You can post full-time, part-time, summer and volunteer positions on this site. Please take advantage of the added benefits:
Free postings
Manage and edit your own postings
Maintain an archive of previous postings
Track number of visits and applications
Remain updated on News and Events
To post a job, please login OR create an account.
Employer Login
On Campus Career Events and Recruiting Opportunities
Come on campus for program specific career fairs and networking breakfasts throughout the year. We are always searching for new ways to link the students with employers. Please check our Career Events Calendar. If you would like to get involved, please contact careers@humber.ca.
Sign up for a free Recruitment Tables in a high traffic hallway to showcase your company and recruit students for full-time, part-time, and summer opportunities.
When registering for Career Connect, select that you are interested in Career Fairs/Job Fairs and Recruiting on Campus to be notified of upcoming events that may be of interest to you.
If you would like to get involved, please contact careers@humber.ca.
Work Integrated Learning
Experiential Learning opportunities such as work placement, internship, and co-op are coordinated in a de-centralized model at Humber. Please see the link for Field Placement & Co-op for more information on Work Integrated Learning (WIL) and to find the appropriate contact within the Academic Faculty at Humber.
Disability and Employment
Are you an employer interested in hiring a person with a disability? Or does a member of your team have a disability?
Here are some tips to try to make your workplace more welcoming and accommodating for all candidates during the hiring process:
Humber Graduate Report
The statistical data presented in this report indicates the outcomes and level of employment success attained by the 2016-2017 Humber graduates.
Other services available through Humber
Humber Community Employment Services
These include Community Employment Service Centres and Mentorship for the Internationality Training Professional.
To find out more about the Employing Young Talent Incentive for small employers, contact the Job Development Team at 1-877-944-5744 or www.jobs.humber.ca, email jobs@humber.ca.
Corporate Education Centre
We work with organizations to understand their needs and to create a customized and focused training plan that supports their business objectives.
For a complementary needs assessment go to our website or email corp@humber.ca