CareerConnect - Job Portal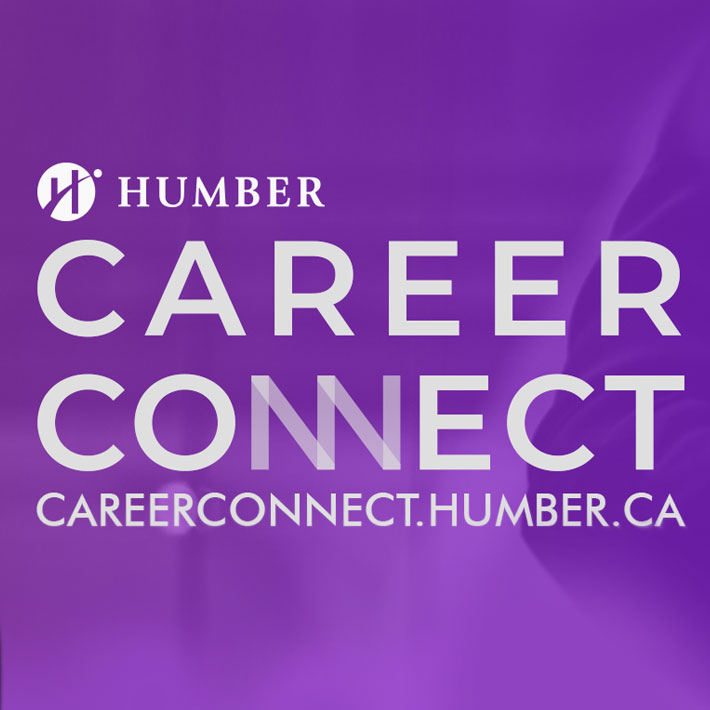 Introducing our CareerConnect - Job Portal for full-time, part-time, contract, summer, volunteer and on-campus positions for current Humber students and recent graduates. Login with your Humber username and password to see a list of available jobs.
Looking for On-Campus or General Job Opportunities?
Log in through the CareerConnect Main Portal:
NOTE: If you are Guelph-Humber students to register for CareerConnect - Job Portal, email your full name, student number, username, and program to careerconnect@humber.ca
Looking for a Program-Specific Job?
For program-specific roles, log in through your Faculty specific CareerConnect job portal.
For questions related to work placements, check out the Work Placement Websites.
Longo Faculty of Business
Faculty of Media & Creative Arts
Faculty of Liberal Arts & Sciences and Innovative Learning
Faculty of Applied Sciences & Technology
COWD (Community Workforce Development)
Humber offers Employment Services for all job seekers and employers across the Greater Toronto Area (GTA) - at no cost to you. These services are open to anyone in the community, including students.
For more information visit Community Employment website.
To see job postings, visit COWD Job Portal.
CareerConnect - Job Portal Videos
Check out our videos below to help you navigate CareerConnect - Job Portal:
Student Homepage Overview
Student Application Documents