To keep our campus community safe, Humber College and our office is currently closed. Remote delivery of our services will be in place for March 23rd to April 17th. During this period:
On Campus Events have been suspended until further notice.
There are still events that may be happening off campus or online. Please contact the event organizers if there is an off campus event you are interested in attending to see if it is still running.
Advising Services are being delivered remotely. Please contact your Faculty Advisor to book an advising appointment, or book a virtual appointment with one of our Career Support Peers.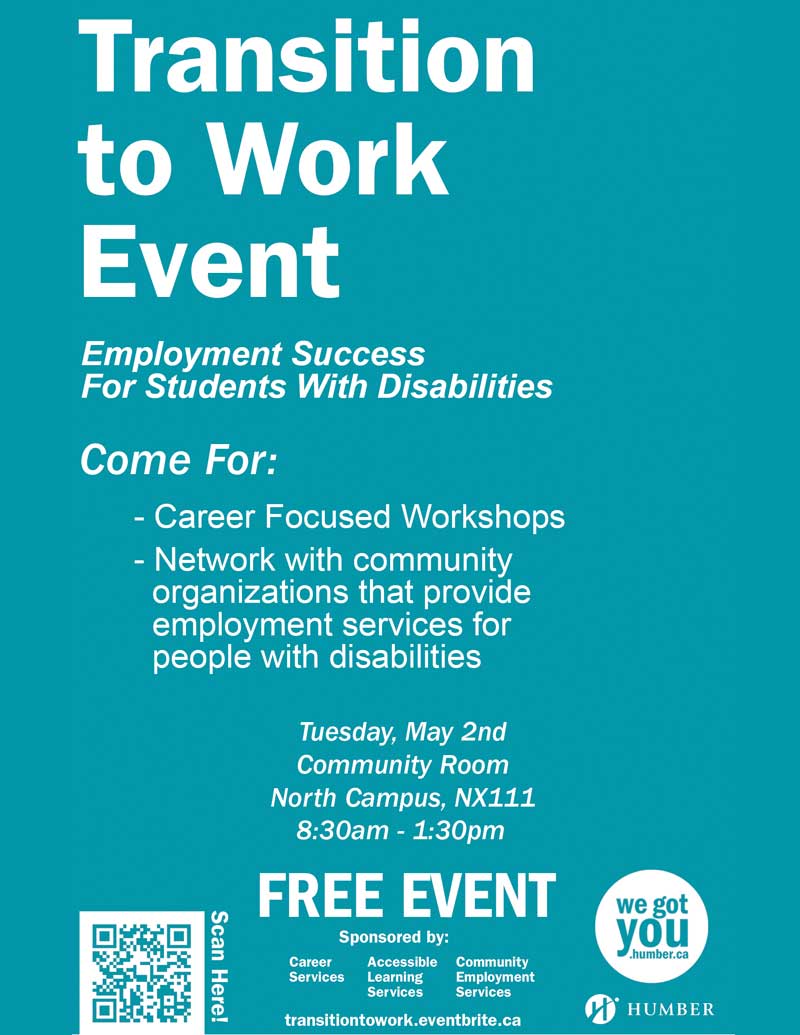 Transition to Work for People with Disabilities: Are You Career Ready?
The Transition to Work in April is being postponed until further notice. Please continue to check back for more information. Thank you for your continued interest!
Transition to Work is an annual on-campus event that focuses on skill building for students, recent graduates and alumni who have a disability. Sessions at the conference have included: how to ask for accommodations in the workplace; how to appropriately disclose about your disability with an employer; and, using support resources on campus and in the community. This is a free event!
Click here for information on last year's event!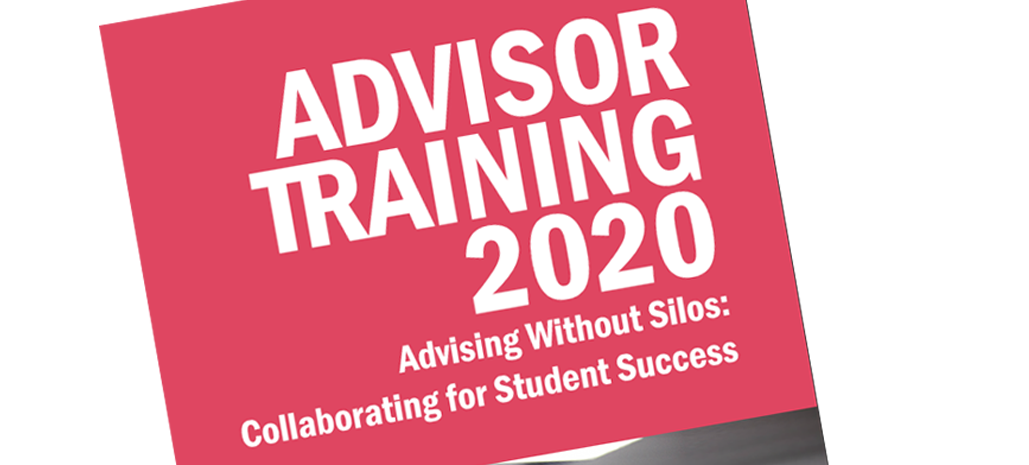 Advisor Training 2020 - Conference for Staff and Faculty
Advising & Career Services at Humber College conducts an annual Advisor Training Conference at the North and Lakeshore campuses. Each year, the Advisor Training Conference has a theme reflected in aspects of holistic approach to student advising. The attendees of this conference will be from Humber College, University of Guelph Humber and Humber Community Outreach and Workforce Development.
This year our theme is "Advising Without Silos: Collaborating for Student Success". The training conference will be taking place on May 27 at the North Campus and May 28 at the Lakeshore Campus. Please mark your calendars, and check out our website for updates and registration information!
Registration will begin on May 4, 2020.
Advising & Career Services and Community Events
More Workshops Available For You At Humber