Resume Review, LinkedIn and Self Discovery Tools
Resume And Cover Letter Critique
Step One
I don't know where to start!
Learn how to construct a tailored resume that is best suited to your unique career history. We offer tools for developing your skills in writing effective bullet points and using keywords that will help you stand out from similar candidates and land an interview.
Understand the purpose and benefit of writing a cover letter for advertised and unadvertised job postings. We provide guidance for creating an inviting story that encourages recruiters to learn more about your qualifications.
Step Two
I'm ready for feedback!
If you think you are ready to start sending your resume or cover letter out to employers, let us be your second pair of eyes!
If your resume or cover letter needs more in-depth editing, set up a meeting with one of our Career Support Peers. Please bring with you a copy of your current cover letter or resume, and a relevant job posting if you have one. If you need support with both your cover letter and resume, please book a separate appointment for each. To book a virtual or in-person appointment for resume or cover letter review, mock interview, or LinkedIn profile review, please book through:
Please feel free to book a virtual appointment, but to book an In-Person Appointment, please ensure you select the appropriate campus location.
Once you register and schedule your appointment with a Career Support Peer, you will receive an email with additional information about your appointment.
Instructions on using Microsoft Teams for your virtual appointment: "Student Resources for Virtual Appointments"
LinkedIn Coaching
For out of class one-on-one coaching with building your profile and maximizing LinkedIn for your career development, book an appointment with one of our Career Support Peers (see above).
Self Discovery Tools
Looking to discover more about yourself and career options for you? You can check out our TypeFocus, Choices Planner and Career Cruising tools. To get access, please connect with your Career & Academic Success Advisor by email (not booking links).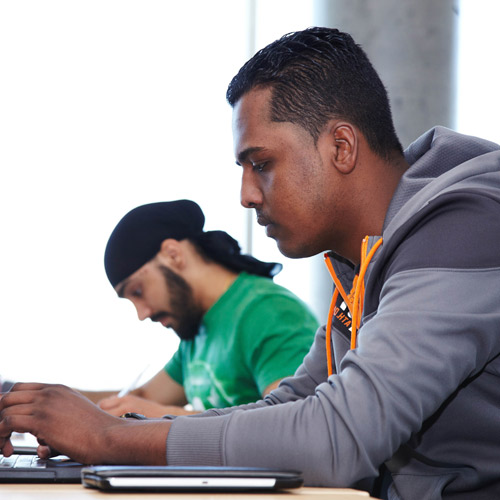 ---