CareerConnect - Job Portal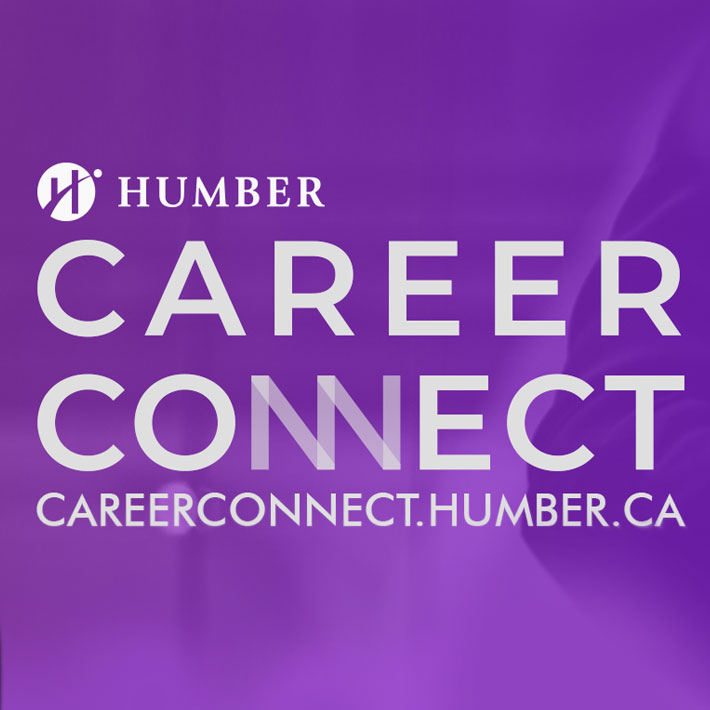 Introducing our CareerConnect - Job Portal for full-time, part-time, contract, summer, volunteer and on-campus positions for current Humber students and recent graduates. Login with your Humber username and password to see a list of available jobs.
NOTE: For Guelph-Humber Students, please email your full name, email address, UGH student number, Humber N Number, and program to CareerConnect@humber.ca to register for the CareerConnect Job Portal.
Looking for a Program-Specific Job?
For program-specific roles, log in through your Faculty specific CareerConnect job portal.
For questions related to work placements, check out the Work Placement Websites.
Longo Faculty of Business
Faculty of Media & Creative Arts
Faculty of Liberal Arts & Sciences and Innovative Learning
Faculty of Applied Sciences & Technology
Looking for On-Campus or General Job?
Log in through the CareerConnect Main Portal:
CareerConnect Job Portal »
RESOURCES
the document sets out terms and condition of use for ethical recruitment on Humber College CareerConnect job portal.
HCES (Humber Community Employment Services)
Humber offers Employment Services for all job seekers and employers across the Greater Toronto Area (GTA) - at no cost to you. These services are open to anyone in the community, including students.
For more information visit Community Employment website.
CareerConnect - Job Portal Videos
Check out our videos below to help you navigate CareerConnect - Job Portal:
Student Homepage Overview
Student Application Documents